About Us
At Ian Rodgerson Physiotherapy practice in Hereford, our physiotherapists specialise in the provision of musculoskeletal assessment, diagnosis and treatment. Our clinic is based in Hereford Leisure Centre, providing access to the high standard gym facilities for your rehabilitation needs.
Ian Rodgerson set up the high flying private physiotherapy practice after over 8 years of working with elite athletes. His team of musculoskeletal physiotherapists share his ambition to provide first class physiotherapy to people of all ages and fitness levels.
Our physiotherapists treat many musculoskeletal injuries including:
Back pain
Whiplash
Neck pain
Muscle injury
Shoulder pain
Sports injuries
Hip pain
Ligament injury
Knee pain
Ankle and foot pain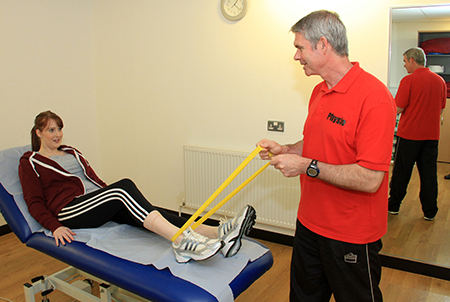 Our physiotherapists use a wide range of scientifically proven physiotherapy techniques. Physiotherapy treatment includes manual therapy, exercises rehabilitation, biomechanical gait analysis and orthotic correction. Care is always patient centred to achieve the best possible results.
We provide a 7 day physiotherapy service to cater for you and your lifestyle.
To book an appointment at Ian Rodgerson Physiotherapy please call 01432 806 544 or e-mail info@herefordphysiotherapy.co.uk