Contact Us
You can contact us in a number of ways.
Postal Address:
Ian Rodgerson Physiotherapy
Hereford Leisure Centre
Holmer Road
Hereford
HR4 9UD
Call: 01432 806 544
E-mail: info@herefordphysiotherapy.co.uk
To book an appointment with us call us on 01432 806 544 today.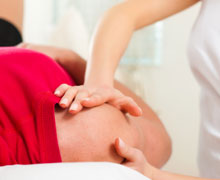 Special Offer
Discount for Halo members and staff.
Careers
Ian Rodgerson Physiotherapy clinic are looking for musculoskeletal physiotherapists to join the team.
Please see our Recruitment page for more information.