FAQs
Here are some frequently asked questions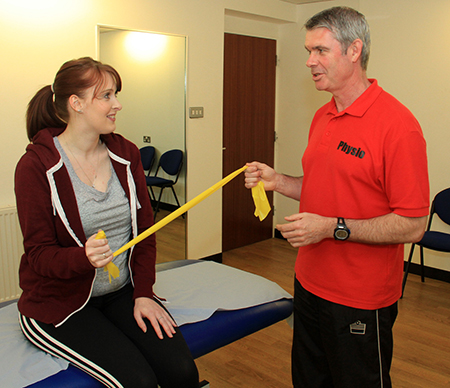 Do I need physiotherapy?
You are likely to benefit from physiotherapy if you are experiencing pain, muscle weakness and/or reduced joint range and function. If you are unsure if you will benefit from physiotherapy please call us on 01432 806 544 or e-mail info@herefordphysiotherapy.co.uk to be advised.
What is a musculoskeletal injury?
A musculoskeletal injury is any injury or condition affecting the joints, muscles or surrounding soft tissues, including ligaments and tendons, often resulting in pain. Our physiotherapists are fully qualified and experienced in assessing and treating musculoskeletal disorders.
What does treatment involve?
Physiotherapy treatment for musculoskeletal complaints involves exercise prescription, manual therapy and biomechanical gait analysis. Treatment is always tailor made to suit you and your problem.
What is manual therapy?
Manual therapy is the term used to describe hands on physiotherapy techniques performed by your therapist. For example deep soft tissue massage and joint mobilisations are effective manual therapies used to aid healing.
How many sessions of physiotherapy will I need?
The number of sessions you may require depends on your individual condition/injury. Your physiotherapist will be able to give you an idea of how many sessions you will need during your initial assessment.
I work through the week; can I book a weekend appointment?
Yes, we provide a weekend physiotherapy service. Please call us to book a weekend appointment.
How can I book an appointment?
To book an appointment call 01432 806 544 , or you can e-mail info@herefordphysiotherapy.co.uk to make an enquiry.